All stats and details about kobesurprise.com
Trial: $1.00(2 days) Monthly: $24.95
Members area screenshots

Video formats:
Pictures:
ZIP files:
Videos:
DRM protection:
Download Limits:
Cross Sales:
Billers:
Price Options:





streaming movies
0
No
18+
No
No
Yes
Pure Web Power
$1.00/2 days
$24.95/30 days
$89.95/365 days

Short Review:
There are tons of crazy Japanese game shows that we hear about and copy in the United States. But someone needs to make a copy of this one right away, because these Asian girls will do anything to win the cash prize, especially if it involves making a cock spew hot cum all over them! Check out Kobe Surprise, where oriental beauties wrap their lips and their pussies around cock to earn cash.
Click here to visit Kobe Surprise
Content Site:
How many new and inventive game shows can the Japanese come up with? Kobe Surprise isn't one of those that's going to show up on your TV or on YouTube anytime soon, but it's the new uncensored XXX game show that will have you tuning in every time there's a new episode added. Cute Asians line up to do what it takes to make their money. Watch these clothed giggling girls have to do tricks and challenges with dicks that are ready to erupt at any moment for them. They are willing to do anything necessary, and put it wherever they want! They wrap their lips around meaty cocks, sometimes with another girl, and suck it totally hard. And the girls that are dressed in outfits stay in their clothes and just remove their panties for CFNM sex. And when they get these guys cumming, that's when they know that they won the prize!
Features and Navigation:
What would make Kobe Surprise a better website that would fulfill all of your CFNM needs? Well how about if they continued updating for one? They were only updating about once every two weeks before, and now they haven't had a new update in 2 1/2 months. What else would make it better? If they had more than 18 videos. And that's 18 videos that you can only stream, too! And they don't have any picture sets, either. So what good can you get from a membership to the site? Well, the content that is there is fun to see. But who wants to be a member of a site with no downloadable anything, that's not updating, and that don't have any bonus sites? That's a question you'll have to ask yourself, but chances are, the answer is no one.
Conclusion:
It's not like the site was around for a real long time, but the idea of Kobe Surprise was a good one. Beautiful Asians who will do anything for money while they kept most of their clothes on was a really kinky concept, but it's poorly executed here in terms of not giving you enough content, not giving you the chance to download, and ceasing updates all together.
Pros & Cons:
Pros:
- High quality streaming video
- Long scenes
Cons:
- Currently not updating
- No downloadable content
- No bonus sites
Click here to Join Kobe Surprise
Share and Recommend This Review:
Free porn samples, you can download easy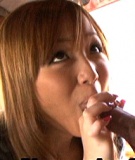 4 movies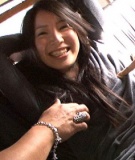 4 movies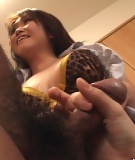 16 pictures
User comments:
Outside Reviews: