All stats and details about 1by-day.com
Trial: No Monthly: $34.95
Members area screenshots

Video formats:
Pictures:
ZIP files:
Videos:
DRM protection:
Download Limits:
Cross Sales:
Billers:
Price Options:





Divx(1280x720),Avi(1280x720)
403590+
Yes
33265+
No
No
No
CCbill, VXS Billing
$34.95/30 days
$59.95/60 days
$74.95/90 days
$105.95/150 days
$199.95/365 days

1By Day Movie Sample (Flash Preview)
Short Review:
This site looks like the place your older brother stashes all his porn. It's very impressive with the sheer volume and high quality of models, photographic and video skills. For the straight sex crowd it's a treasure trove of well produced porn and again, the models are extremely attractive. Blondes, brunettes, redheads, a full assortment of hot looking models and lots and lots of content.
Click here to visit 1By Day
Content Site:
Okay, somebody really gave a shit when they put this site together. It's got almost 3 years worth of updated content and I'm talking that quality stuff. Crisp, well lit, highly polished photography and videos and of course the models are just stunning. At the worst from a scale of 1-10 the models on this site start at an 8. Just really attractive women who know how to show it all in front of the camera. With the volume of content here what you end up doing is spending more time surfing the model directory like you would a video game. The models are such knockouts that it's like there are no ugly ones to break up the monontany. It's page after page after page of one gorgeous lookine hot European babe after another but you don't get that generic look, They're mostly Hungarian and Czech, and Americans aren't ready or used to these kinds of babes so it's like being hit by a wave of fresh faces. There's too much content to even review. It would take a whole day just scanning through what's in the menus.
Features and Navigation:
There is so much content on this site that navigation has to be done well and it is. It's a bright site in design so if you're allergic to the color pink you might want to take a coffee break in between surfing. There are menus in text in large type so you can see what you're doing and where you're going without straining your eyes.
Conclusion:
This isn't just a porn site, it's a playground where you can find top quality porn featuring some extremely gorgeous babes, lots of extras, freebies, and a full spectrum of entertainment selections like choices of video format. Along with support and a search feature, which is highly needed considering how much stuff there is it's well worth any price.
Pros & Cons:
Pros:
Beautiful models and easy navigation and tons of content
Cons:
No major cons that I can think of.
Click here to Join 1By Day
Share and Recommend This Review:
Free porn samples, you can download easy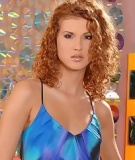 15 pictures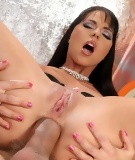 15 pictures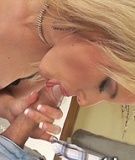 4 movies
User comments:
---
Date
Comment
Name
2009-11-01 09:25:47
I LOVE SEX
ABDON
---
Outside Reviews: