All stats and details about houseoftaboo.com
Trial: No Monthly: $24.95
Members area screenshots

Video formats:
Pictures:
ZIP files:
Videos:
DRM protection:
Download Limits:
Cross Sales:
Billers:
Price Options:





Divx(1280x720), Avi(1280x720)
3,500+
Yes
350+
No
No
No
CCbill, VXS Billing
$24.95/30 days
$44.95/60 days
$59.95/90 days
$59.95/180 days
$99.00/365 days

House Of Taboo Movie Sample (Flash Preview)
Short Review:
Yo, this site is all about the nasty world of bdsm and it achieves it's goal of more like doing a showcase of the various forms of bdsm instead of the really vicious bdsm stuff you would see on those scary websites. This is more like hardcore supermodels do bdsm videos and pics. There's lots of hardcore sex mind you, but it is done in well lit and clinically clean sets with awesomely gorgeous models.
Click here to visit House Of Taboo
Content Site:
This website is more like what would happen if a mad scientist got hold of some supermodels and put together a porn site focused on bdsm. Now that's not a bad thing but it's more like this site is showcasing what bdsm is in a more clean setting than that scary stuff you'll see on those equally scary bdsm websites that you need to pray before joining. Now this isn't all negative because this site has the most spectacular photography and gorgeous models around. The producers took major care to produce the highest quality video, pictures and got the top models of Europe to participate. They have all the bondage stuff you're looking for from chains, ropes, restraints, strappado, piss, and more. You get to see every little detail in every sex action you can expect from this genre. I mean these babes have big ass tits, big ass asses, legs for days, and dudes just fuck the snot out of them. Even the spanking page has big meaty supermodel asses getting tortured and stuff. Just stunning looking models and sex, video, and photography.
Features and Navigation:
Navigation is easy. None of that fifty different buttons to push to stuff you don't want to see. If you know your bdsm terminology you'll know exactly where you're going and if you don't get ready for a big surprise because this site is laid out like a major motion picture or high end video game. Not only does it cover all the bdsm niche it has this kick ass request option where you can request certain scenes, action, and models. Now that's extra cool with whipped cream on top.
Conclusion:
For fans of the bdsm niche and genre this site is very high class for safe and fun entertainment and not that ghoulish stuff from those seedy porn sites around. You know you're dealing with pro-level producers and top notch talent and technology. Your entertainment value is what seems to be what's the big concern here and the addition of a community option means your input is just as valuable.
Pros & Cons:
Pros:
Easy navigation and high end photography and videography. Super gorgeous models and crisp action.
Cons:
None really. If you're a fan of that sick bdsm you might be disappointed. If you're into the style and grace of the genre you'll be more than happy.
Click here to Join House Of Taboo
Share and Recommend This Review:
Free porn samples, you can download easy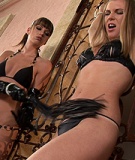 4 movies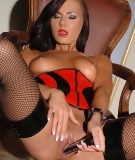 16 pictures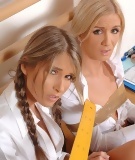 16 pictures
User comments:
---
Date
Comment
Name
2015-05-31 19:07:02
your web sits r great if posible i will work in your movies& picturs.thank
Guest
---
---
Date
Comment
Name
2012-02-03 16:27:15
your web sits r great if posible i will work in your movies& picturs.thanks
asifmalik
---
Outside Reviews: